Edmonton, Alberta – Performance Chiropractic + Physiotherapy, Edmonton's premier chiropractic clinic, is open all summer and has a busy schedule to meet the chiropractic, physiotherapy and wellness needs of community members. Despite the busy summer, the clinic is welcoming more residents who are looking to improve their health and well-being through chiropractic adjustments, physiotherapy treatments, and a wide range of effective and affordable ways to treat symptomatic health issues and asymptomatic.
Encouraging more members of the community to take advantage of the summer to meet their health and wellness needs, the spokesperson for Performance Chiropractic + Physiotherapy noted that they offer exceptional treatments in the areas of chiropractic care, active release therapy, physiotherapy treatments, and more, coupled with deep tissue massage therapy for lower back pain, neck pain, sciatica, headaches, and other conditions affecting the musculoskeletal system.
"Our chiropractic and physiotherapy clinic is well known as a sports rehabilitation clinic due to its proficient techniques in the treatment of sports injuries. Our highly experienced professional chiropractors, physiotherapists and massage therapists focus on diagnosing and treating neuromuscular disorders and sports injuries through manual adjustments," Dr. Ashley Todd added for the clinic.
Performance Chiropractic + Physiotherapy is open to patients of all age groups and uses modern chiropractic techniques and technologies to meet the common health needs of patients from newborns to the elderly. Patients can expect to be guided through their health diagnosis and treatment plan and see improvements at the end of each session at the clinic.
By taking a holistic approach to treatment and wellness, patients visiting the clinic will have access to chiropractic care services to address overused muscles and other soft tissue issues that can cause them pain and discomfort. discomfort. The chiropractor also treats tissue damage, which often presents as pain and discomfort, diminished functions in the affected area, lower quality of life, etc. The chiropractor not only treats the symptoms, but goes further to identify and improve the underlying conditions causing the patients discomfort.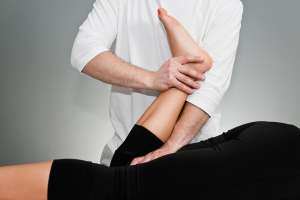 As part of the treatment programs offered, patients can benefit from Shockwave Therapy to reduce pain, increase local blood flow, break down scar tissue and adhesion, and create an optimal environment for cellular repair and healing. fabrics. Using this treatment therapy, patients can treat common problems such as tennis elbow, hamstring tendonitis, scar tissue, bursitis, plantar fasciitis, shoulder pain, patellar tendonitis, heel spur and other related conditions.
Using massage therapy, chiropractors can also treat common problems like arthritis, fibromyalgia, sports injuries, pregnancy-related issues, sleep disorders, stress, circulatory problems, and more.
Residents of Edmonton and surrounding areas can book appointments with chiropractors by phone at (780) 433-9920 or visit their website. The clinic is located at 2025 111 St NW, Edmonton, AB, T6J 4V9, Canada.
Media Contact

Company Name
Performance Chiropractic + Physiotherapy
Contact Name
Dr. Ashley Todd
Call
(780) 433-9920
Address
2025 111 St NW
Town
Edmonton
State
A B
Postal code
T6J 4V9
Country
Canada
Website
https://performancechiro.ca/