Dr. Brent Ungar, owner of Belden Village Chiropractic and Wellness Center, has moved his business to 4200 Munson Street NW, Suite B, Canton, Ohio 44718.
The new location provides greater space for their equipment, on-site X-rays, treatment rooms, rehabilitation areas and offices, which Dr. Ungar says "will continue to provide our patients with the highest level of care." high quality ".
Dr. Ungar adds, "Our new location will allow us to continue to provide exceptional chiropractic care to our existing patients while allowing us to grow and see more new patients who need our chiropractic services.
The Belden Village Chiropractic and Wellness Center was established in 1988 by Dr. Brent Ungar, a graduate of the National College of Chiropractic. Since then, the clinic has provided care to countless patients through chiropractic treatments.
Some of the conditions treated at the Belden Village Chiropractic and Wellness Center include car accidents, carpal tunnel syndrome, lower back pain, neck pain, headaches, and shoulder injuries.
In addition to the new office location, Belden Village Chiropractic & Wellness Center has also rolled out a brand new website to help patients with information about the chiropractic clinic.
The new website provides an overview of the benefits of the treatments offered as well as frequently asked questions to guide patients. The website also offers an option to request an appointment directly.
"We wanted to showcase our services with a new, efficient and beautiful website," Dr. Ungar said.
Services featured on the website and available at the clinic include chiropractic care, laser therapy, massage therapy, and custom foot orthotics. These services will remain open to existing and new patients.
Patients can find the website at https://www.mycantonchiropractor.com/
"It was a pleasure helping you with your healthcare needs, and we look forward to continuing your care in our new location," said Dr. Brent Ungar.
You can contact 330-493-0009 for any questions or concerns with Dr. Ungar.
Media Contact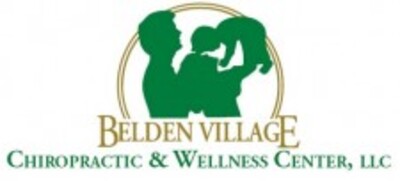 Company Name
Belden Village Chiropractic and Wellness Center
Contact Name
Belden Village Chiropractic and Wellness Center
Call
330-493-0009
Address
4200 Munson Street N.W.
Town
Canton
State
OH
Postal code
44718
Country
United States
Website
https://www.mycantonchiropractor.com/