Name and address: Janet H. Kuech, 115 Narragansett St.
Education: BA English: Central CT State; AD: State of Castleton, Vermont
Personal information: Married 43 years old, parent of 3
Use: MSAD6 Title 1 ed tech III 3 years, Gorham School Dept. 21, Baxter Memorial Library 12
Political and community experience: Gorham City Council 3 years (appointments, capital, finance, GPCOG), MEA Board, Designated Person and City Auditor, Regional Planning Board, All Day K & K-5 Setup Committees, non-profit treasurer, VBS volunteer
Why are you running for office and how will your experience benefit the city council?
I'm running for city council because I have business to attend to. My experience growing up in a farming family taught me the value of caring for people, animals and the land. I have worked hard to bridge the gaps between the city council and the school committee, and I have more to learn about the overall urban plan. I have a calm and inquisitive wisdom and the ability to see the big picture without losing the details.
What do you think are Gorham's main problems and how could they be solved?
Gorham is experiencing growing pains. There are tensions between land use for housing, agriculture, commerce and conservation. It is feared that Gorham has become unapproachable. I have learned a lot in my first three years on City Council and will continue to champion Gorham by sharing information and advocating locally and nationally. We have many energetic people ready to help using their talents and resources.
---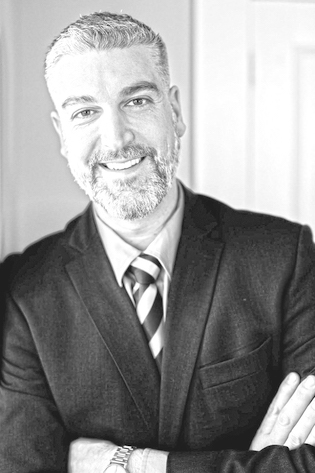 Name and address: Robert L. Lavoie, 81 chemin de la ferme Wagner
Education: Undergraduate Studies, University of Maine; Doctor of Chiropractic, Palmer College of Chiropractic; Certified Chiropractic Sports Physician, ACBSP
Use: Owner and Principal Physician of Gorham Chiropractic Clinic, established in Gorham in 2006.
Personal information: Raised in Aroostook County. Married for 9 years to Amanda, who is a cardiac nurse at Maine Medical Center. We have two children, ages 5 and 7 in the Gorham school system.
Political and community experience: Past Chairman of the Gorham Conservation Commission for 5 years. Member, Gorham Business Exchange. Current Board Member and Past President of the Greater Portland Chapter of the New England Mountain Bike Association. A long-time advocate and driver of outdoor recreation and the use of open spaces in Gorham. Project manager for the Gorham Pumptrack project (Lavoie Bike Park).
Why are you running for office and how will your experience benefit the city council?
In 2006 I started my practice in this city because I knew it was a community I wanted to be part of. This decision allowed me to develop deep relationships with my patients and also with other local business owners and people in the city. I am running for municipal elections because I hear all the concerns and all the needs of our residents. These people live and work here on limited budgets. They try to start businesses, try to preserve farmland, come from big cities, etc. I want to represent them to decide what Gorham will become.
What do you think are Gorham's main problems and how could they be solved?
Balancing residential and commercial growth is essential while maintaining the appeal of our village and community. Schools will always be a priority. We must ensure that our children have a safe and enriching educational experience. We need a balanced city council that honors Gorham's roots while planning for its future in a fiscally responsible way.
---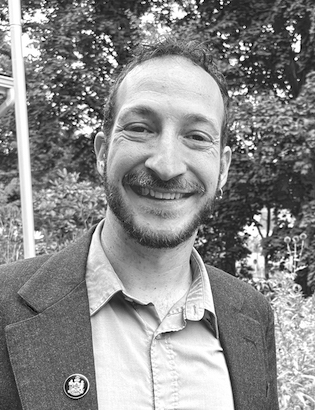 Name and address: Seven R. Siegel, 238 Main St.
Education: Masters in Public Policy and Masters in Business Administration (MBA) from Brandeis University, Bachelor of Science in Game Design from Champlain College
Use: Senior Product Manager at Harvard Business School Publishing working on new ways to teach leadership
Personal information: I am married to my fantastic wife Becky Wartell. Wish us luck as we try to start our family right now!
Political and community experience: I am a member of the planning board and volunteer weekly at the Long Creek Youth Development Center.
Why are you running for office and how will your experience benefit the city council?
As this town continues to grow, it becomes clear that the community has no say in the type of growth that occurs. I stand to be the voice of the community. I want to shape our growth so that it really benefits our residents, our schools and our small businesses. My background on planning council and my leadership-focused career combined with my passion and energy will bring fresh thinking that is currently lacking on city council.
What do you think are Gorham's main problems and how could they be solved?
All of Gorham's major issues are interconnected. The key is not just to tackle a few problems, the key is to develop a long-term strategy designed to create a balanced tax base and budget; Gorham has no current long-term strategy. You can see it through our overcrowded schools, growing debt, lack of businesses, and high residential taxes. My strategy and vision for the future of Gorham can be found on my website, www.SevenForGorham.com.